Welcome
to the
Parker
Webpage!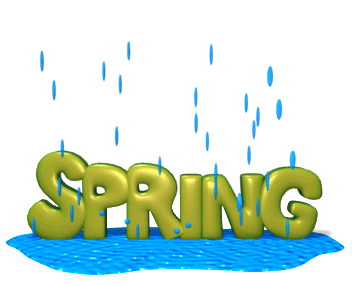 "Your success and happiness lies in you. Resolve to keep happy, and your joy and you shall form an invincible host against difficulties."
Tristan was our last Student Spotlight!
Thank you to all of the students and parents
for creating the posters and sharing about yourselves!
District Art Show April 18th, 19th, and 20th!
Rolling Hills March of Dimes walk April 26th!
Crazy Hair Day May 24th!
Dear Parents and Students,
We're in the home stretch now! April is upon us, and with that comes higher energy and warmer weather. As the end of school approaches, we will reflect on what we've learned and continue best practices each day.

As the kids become more and more independent as readers, their stamina for Read to Self and Read to Someone continues to increase. It is wonderful to see their excitement love of reading grow with each day. Every child now has six to seven books in his/her book box, and they are experts as chooseing just right books! Bravo!

This week we will finish up Lesson 17 in Journeys and begin Lesson 18 on Monday. We read a story called The Big Trip, which highlighted the importance of comparing and contrasting characters and events. This week was spent reviewing short and long vowel sounds, as well as proper and common nouns. We also learned about the /ng/ and /nk/ sounds. On Friday, we will bring home practice pages from our Journeys book. Sometimes we address a skill in other ways in the classroom, rather than completing every practice page. If you notice that some pages coming home are blank, please know that we covered that skill in class, and you are welcome to review the skill with your child at home by doing those extra pages.
In writing, we are continuing to focus on story content and structure. The kids are comfortable composing written work a topic sentence, detail sentences, and a closing sentence. We consistently use the Quick Word to edit, and we often create good copies of our rough draft. Very impressive!
We will continue to bring Share Bags home every other Wednesday, with the next share date being April 10th. Please look over the work that is inside the bag and return the bag and everything in it the next day. Thank you so much and enjoy!

We are working on Topic 16 in math on adding numbers to 16. To this point, we have focused on strategies such as doubles, doubles plus one, and doubles plus two. Introducing these alternative strategies for reaching a sum can be helpful in efficiency and number sense. As always, problem solving will also be a focus in math each day. .
We are continuing with math homework and nightly reading this week. Please read these books with your child and return them every Friday. Adding the spelling homework once per week (either Monday, Tuesday, or Wednesday,depending on our schedule) has been useful extra practice in the more challenging spelling words. A reminder that first grade homework should not go beyond 10 minutes. Thank you!
If you need to contact me, I can be reached at 215-944-2000 or at
krparker@crsd.org
. Enjoy the week!

Abundant blessings,
Joke time!
Q. What season is it when you are on a trampoline?
A. Spring-time!
Q. When do monkeys fall from the sky?
A. During Ape-ril showers!
Q. Can February March?
A. No, but April May!