Dear ­­­­­­­­­­­­­­­­­­­­Richboro Students, Teachers and Parents,
In honor of Earth Day, children's book author Dan Gutman visited our school on Tuesday, April 26th. , Dan donated $2,000 to one of the five non-profit organizations listed below, based on a vote of our students. So it's important that we be educated about our "nominees". What is their mission? Who do they help? Are they effective? Have fun exploring the websites to learn more about the groups and pick your favorite! Prior to Dan's visit on April 26th, all third, fourth, fifth, and sixth grade students voted for their favorite nominee. By letting our voices be heard through both democratic process and our writing, we can positively impact the world around us. Let's promote literacy and help inspire others to care for this living planet!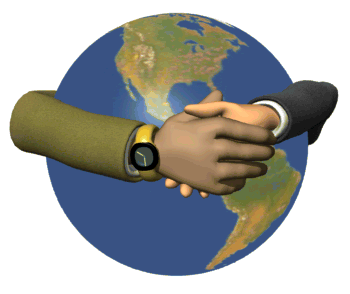 The organization which received the most votes was Greenpeace. Thanks to all third through sixth graders for voting, and to Dan Gutman for supporting "Authors for Earth Day"!
­­­­­­­­­­­­­­­­­­­­­­­­­­­­
Since 1892, the Sierra Club has been working to protect communities, wild places, and the planet itself. They are the oldest, largest, and most influential grassroots environmental organization in the United States.
Greenpeace's cornerstone principles and core values are reflected in all our environmental campaign work, worldwide. These are:
We 'bear witness' to environmental destruction in a peaceful, non-violent manner;
In exposing threats to the environment and finding solutions we have no permanent allies or adversaries;
We ensure our financial independence from political or commercial interests;
We seek solutions for, and promote open, informed debate about society's environmental choices.
For 25 years, Earth Island Institute has been a hub for grassroots campaigns dedicated to conserving, preserving, and restoring the ecosystems on which our civilization depends.
NRDC works to protect wildlife and wild places and to ensure a healthy environment for all life on earth.
UCS
is the leading science-based nonprofit working for a healthy environment and a safer world. UCS combines independent scientific research and citizen action to develop innovative, practical solutions and to secure responsible changes in government policy, corporate practices, and consumer choices.